Take a Yufuin food safari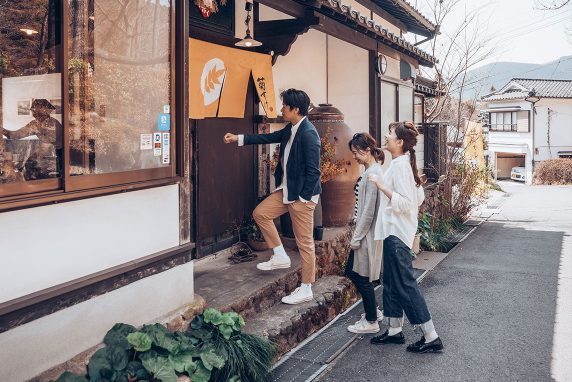 Yufuin town is not only famous for excellent hot spring water and epic scenery it is also a marvellous place to sample fresh traditional Japanese cusine and many local delicasies.
From street food bites to restaurant dining Yufuin has it all, stroll the streets and happily taste your way through the joys of Japanese cusine.
Our top pics include;
Cheese Factory Yufuin
Fabulous home made cheeses from the valley.
101-6 Yufuincho Kawakami, Yufu, Oita 879-5102, Japan
Kikusuke Udon Noodles
Michellin guide Udon Noodles.
1269-36 Yufuincho-kawakami, Yufu
Tama Izakaya
Traditional Japanese casual dining
3049-8 Yufuincho-kawakami, Yufu
Murata Fushoan
1266-18 Yufuincho-kawakami, Yufu